Ladies Night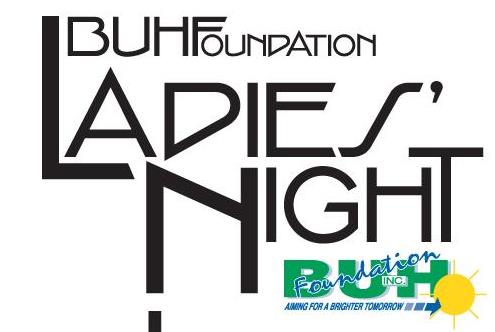 In 2013, due to its overwhelming popularity, BUH Foundation Ladies' Night became a stand alone fundraising event. Previously a part of BUH Foundation's Festival of Trees, the goal of Ladies' Night is to raise funds for healthcare while getting together with your girlfriends and having a great time. Since 2013, Ladies' Night has purchased over $117,000 worth of medical equipment for BUH. Thank you sponsors, donors, volunteers and ladies!
Ladies' Night is a much anticipated event every year. It has a sell-out crowd of 300 in days and is typically filled with food, entertainment, auctions, raffles, diamond rings and dancing! It is a wonderful evening to have some fun and raise funds for enriched patient care. Cause everyone knows someone who has benefitted from care provided at BUH.
We thank everyone who has attended BUH Foundation Ladies' Night in the past and hope you will understand as we continue to hit pause on this event for another year. We will not be gathering for Ladies' Night 2021 due to the rising number of Covid-19 cases within our province and in respect to the health of our community and healthcare workers.
We hope to gather together in-person as soon as possible, so keep watch for event updates on this page. BUH Foundation continues to fundraise in various other avenues during this time. Please consider supporting one of the other five main fundraising events (listed on the left) as we'd love to have you join us. Thank you!