JR's Designer Birdhouses
Looking for a unique gift for Christmas, Birthday, Anniversary or special occasion?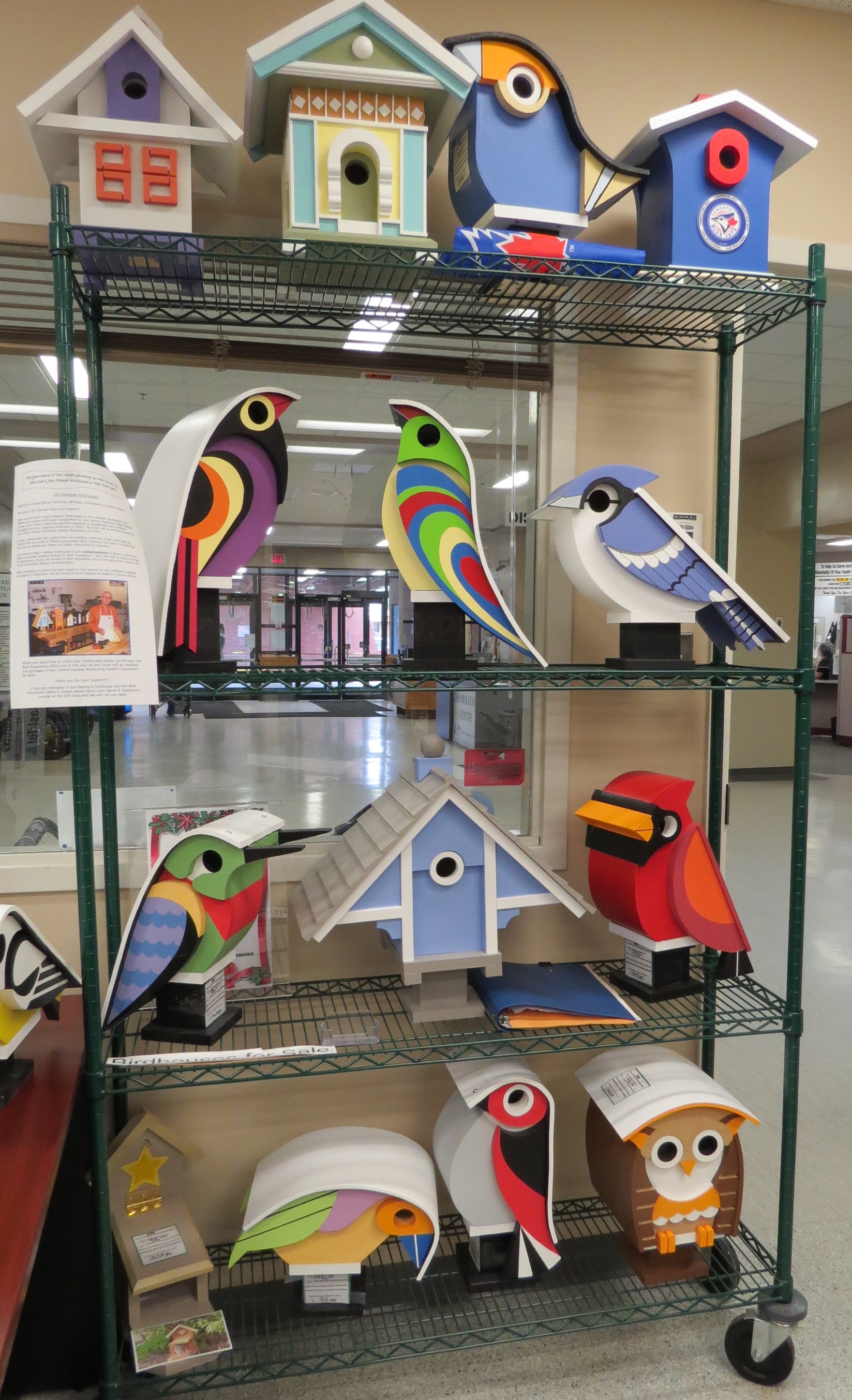 How about a gift that also helps your hospital?
Check out the many unique designer birdhouses of JR's Designer Birdhouses. Very different and unique birdhouses handcrafted by John Remai, Saskatoon Master Builder. Choose one or many; make the specified donation to Battlefords Union Hospital Foundation and your selected birdhouse is FREE!*
Lovingly constructed with quality pine and building materials, these birdhouses are finished with two coats of lifetime guaranteed Behr Premium Plus paint. All fastenings and glue are waterproof. Bases are easily removable for cleaning.
***BIRDHOUSES ARE ALSO AVAILABLE AT THE FOLLOWING LOCATIONS:
Scott Campbell Dodge and NAPA Auto Parts***
100% OF ALL PROCEEDS GO DIRECTLY TO THE
BUH FOUNDATION IN SUPPORT OF NEW
EQUIPMENT FOR BATTLEFORDS UNION HOSPITAL!
Download the printable order form